Puff (The NOT So Magic Dragon) And Other Smelly Stuff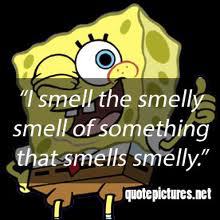 Cough…cough…choke…choke…sniff…sniff…what is that I am smelling?! Have you encountered a client or practitioner who made you wonder the same thing? It is difficult to work with someone who offers a less than pleasing aroma. As professionals, it is important for us to remember that scents can and do disturb some and the worst of them hinder the experience for everyone. When I taught at the massage school, we had a class entitled Health and Hygiene. I was always amazed by the number of students that would rush out for a smoke immediately following the discussion of that topic! It is up to us to be mindful of what we eat (smells come through our skin), wear or do that will "smelly up" the experience for our clients. Honestly, I don't care how wonderful a therapist is, if the offer an offensive odor, I want out of there.
Please remember to use care and be respectful of clients and other practitioners, and frankly EVERYONE else. Personal hygiene is a high priority when dealing with the public. Overuse of colognes, perfumes, certain herbs, vegetables (ie. onions, garlic, chives), spices and cigarettes or alcohol, can create that unpleasant environment. If you are the massage client, the same applies to you! So…clean up your act and make sure you are smelling like roses.