Rights of Passage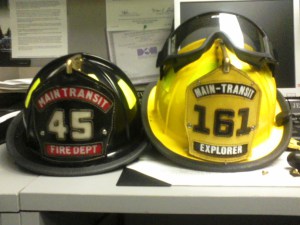 Recently, my son posted this picture on his computer. It is a symbol of his passge from a junior firefighter to an active firefighter. I am of course, very proud of him and what he has accomplished; sticking to the program, going our on calls, taking classes, working to make a difference in his community. He also graduated from high school this year, another right of passage, and will be attending college in a few weeks; the passage to adulthood and a career of his choosing.
When I think of all the things we do in our lives, there are so many changes and "passages" that we all experience. The real question behind all that is 'what do we do with what we have gained (or lost)?' Have we grown from the experience? Have we helped others in some way? Have we been successful in our endeavours to become the person we have strived to become?
Short and sweet, the thought for today is 'Have I made the most of my rights of passage?'. Think about it and put them to good use.