Services
Please note, all our providers are Independent Practitioners and therefore set the pricing for their services. Please refer to the provider section of this site for all pricing questions.
We offer a wide variety of health and wellness services. To learn more about a treatment, select it from the list below. We want to show you that a trip to our Williamsville spa is not just a day of pampering, but also has many health benefits as well. And don't just take our word for it, listen to it from the mouths of our satisfied clients.
Massage Therapy Services
Massage
Craniosacral Therapy | Deep Tissue Massage
Medical Massage | Pregnancy Massage
Myofascial Release | Myofascial Therapy
Sports Massage | Client Custom Massage
Oncology Massage | Lymph Drainage
Cold Stone Treatment for Migraines/Headaches
Structural Integration
Aroma Touch Treatment
Thai Fusion Massage
Shiatsu Massage
Holistic Services
Ear Candling
Chakra Balancing
Essential Oils
Reiki
Add-on Services
Hand and Foot Treatment
Chakra Balancing
Sinus Treatment
Scalp Massage
BY APPOINTMENT ONLY
Prices are subject to change without notice, based on individual practitioner discretion.
Massage Therapy Services
Reiki Plus an Intuitive Message
During a Reiki Plus session, you will be informed about the state of your energy and any intuitive messages received during your session. Intuitive readings do not tell the future, but rather healing and empowering information received, based on your individual energy. This information could be on the physical, mental, emotional or spiritual level.
CORE Structural Integration
CORE Bodywork is a multi-phase system of deep massage therapy that promotes better posture & balance. Each phase reorganizes progressively deeper layers of connective tissue & muscle. Clients can expect:
Improved flexibility & breathing
Case & efficiency of movement
Heightened physical awareness
Optimal performance benefits
Increased self-reliance
Developed by George P. Kousaleos, founder & director of the CORE Institute, the body work consists of CORE Myofascial Therapy, a full- body, performance oriented massage, & 10 region specific sessions of CORE Structural Integrative Therapy. Both focus on the relationships between the structure & function of the muscular (myo) & connective tissue (fascial) systems.
CranioSacral Therapy
A gentle method of detection & correction that encourages the person's own natural healing mechanisms to eliminate the negative effects of stress on the central nervous system.
Deep Tissue Massage
The purpose of this strong and slow massage is to release tension in the deep layers of the muscle. Our deep tissue specialists use a variety of techniques and strokes to break up lactic acid and relieve pain. Excellent for the athlete, those with a hectic, physical lifestyle, or any individual needing deep focus on specific muscle groups.
Doctor's Orders
A massage targeted towards structural injuries, overuse injuries, and repetitive stress. For example; Carpal Tunnel Syndrome, Frozen Shoulder, Tendonitis, and Sciatica.
Myofacial Release
Eliminate restrictions and facilitate the release of limiting physical and emotional patterns and beliefs.
Myofacial Therapy
Increase flexibility, motion, and enhance athletic performance with CORE myofacial therapy.
Prenatal/Pregnancy Massage
Reduce discomfort and enhance the well-being of mother and baby with this special treatment.
Signature Massage
Let our licensed massage therapists treat your mind, body & soul to a truly pampering massage. Melt stress, improve circulation & ease muscular tension.
Sports Massage
Watch this short video about our Sports Massage.
Holistic Wellness Services
Reiki
Harmonize your body through methods rooted in spiritual tradition. Reiki, a Japanese healing art and science, is founded on the principle that our life force energy, known as "Ki", needs to flow freely in order to sustain harmony and health. It is believed that Ki is what animates all of our physical systems and allows for our physical, mental and emotional function. The Reiki practitioner uses specifically prescribed techniques that utilize symbol and interactive energy relationships to nourish organs and cells of the body in support of their vital function.
Working from the inside out, Reiki assists with the letting go of limiting conscious, strengthening of the immune system and reduction of the affects of stress. It has been reputed to induce deep relaxation and promote healing and recovery from illness. Reiki has been known to provide complementary care for the grieving, provide emotional release, and assist with pain management.
While one session is beneficial and can be primary in bringing a sense of well-being to the client, the practioner may recommend a series of appointments to take advantage of the accumulative benefits of this modality. No two Reiki sessions are alike because a client's energy is continually being influenced by internal thoughts and responses to external circumstances. Changing circumstances result in variable need.
Energy Therapies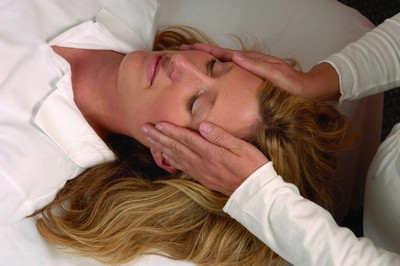 The goal of energy therapy is to achieve optimal balance and alignment on all levels of the body, mind and spirit. The primary effect of the energy work is to surround and penetrate the seemingly intangible energy fields of the client and to shift energy within and around the client in order to create opportunities for rebalancing and self-healing.
Energy therapies utilize the theories and approaches of ancient healing arts that have been perfected over many, many centuries. The principles of these ancient practices are based in the premise that the healthy flow of life energies within the body, through maintaining chemical, mental and physiological balance are the key to sustained health and longevity. Energy therapy is founded on the belief that all healing comes from within and a practitioner in service of a client, as a conduit of Universal energies, plays a role in aligning the client with their own internal healing potential.
Our practitioners use a variety of methodologies and techniques to facilitate the client's natural healing process and these may include the laying on of hands, the use of symbols, crystals or spiritual input. Treatments may be formally structured or intuitively guided.
The Body Essential offers the following Energy Therapies:
Reiki
Intuitive Healing
Spiritual Healing