Our Providers
What is an 'Independent Practitioner?'
An Independent Practitioner pays a monthly rent for use of space and certain amenities, utilities, and services, which allows us to have a quality office space. Each practitioner sets their own hours of business, canvases their own clients, sets their own prices, and offers their own specials. Simply put, they each own their own business. Learn More
Christine Bailor, RN, BCTMB, LMT, CSI, SMT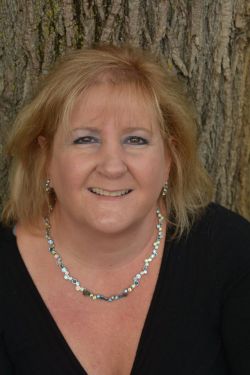 Christine Bailor, is the owner of The Body Essential Holistic Wellness Center, located in Williamsville, New York. She has been a full-time massage therapist since 2000, when she placed her full-time nursing career aside to pursue another area of healthcare. She is a Registered Professional Nurse and a Licensed Massage Therapist, in NYS and PA, as well as being Board Certified. She graduated from Sisters' Hospital School of Nursing in 1985 and the New York Institute of Massage in 1999. Christine continued her education at St. Joseph's College in Windham, Maine in Health Care Administration and the CORE Institute in Tallahassee, Florida. Christine has been trained in a wide spectrum of massage practices and has chosen to specialize in Medical, Sports, Rehabilitation and Oncology Massage, pursuing certifications in these areas.
As one of only two CORE Certified Structural Integrative Therapists in the Western New York area, Christine provides clients with an individual treatment regime, combining her specialized skills to obtain maximum benefit from the work. Christine is a past member of the faculty at the New York Institute of Massage and has also served as a Teaching Assistant in several settings. She is a Continuing Educator and the owner of BE Continuing Education, which offers a variety of CE programs for massage therapists. She is an active member of American Massage Therapy Association, Society for Oncology Massage and American Holistic Nurses Association. Christine is currently a member of the National Board of Directors for the American Massage Therapy Association, previously a BOD member of AMTA NY and past BOD member of the National Association of Nurse Massage Therapists.
Personal responsibility is highly valued by Christine and this is evident in her work, as she encourages her clients to explore what their bodies are saying to them and to discover the why behind it. We are responsible for our dis-ease as well as our healing. Her clientele covers a wide demographic, and everyone is welcomed equally across the spectrum. Christine has gathered a highly qualified group of practitioners to provide services out of The Body Essential, where they strive to remain at the forefront of the holistic healthcare world to always bring their clients the best in health and wellness services in the Western New York region.
Christine's Services and Rates:
Signature Relaxation Massage , Client Customized Massage Oncology Massage, Lymph Drainage, Deep Tissue Massage, Sports Massage, Medical Massage, Myofascial Therapy,
30 minutes - $50, 45 minutes - $70, 60 minutes - $90, 90 minutes - $125
CranioSacral Therapy/SomatoEmotional Release:
45 minutes - $70, 60 minutes - $90
AromaTouch Session:
45 minutes - $85
Chakra Balancing with Essential Oils:
60 minutes - $95
Structural Integration:
10 session series - $2500
Christine accepts and participates with:
Master Card, Visa, Discover, Cash and Checks IHA Healthy Benefits Cards BC/BS Wellness Cards HSA Benefit Cards
Melanie R. Olivieri, RN, LMT, Reiki Master (Independent Practitioner)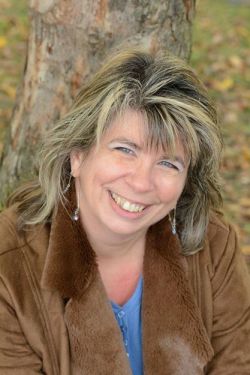 Melanie is a Registered Nurse and a 2013 graduate of the New York Institute of Massage. She is also a Reiki Master & Hatha Yoga instructor. Melanie specializes in Therapeutic/Medical massage and Oncology massage as well as Lymphatic Drainage & Cupping. Other service offerings include; Reiki, Chakra balancing and Thai massage and incorporates deep tissue, aromatherapy and energy work where appropriate as she believes in combining modalities to meet her clients' needs. As a board member of AMTA NY (the American Massage Therapy Association) she works to help advance the science of massage therapy and bring it more fully into the medical field. She loves to learn and is continuing her studies in Lymphatic Drainage, Cupping and other modalities. Believing that disease is caused by "dis-ease" between body, mind and spirit her goal is to help people to relax, release and rebalance.
Therapeutic/Medical Massage
Oncology Massage
Signature Relaxation Massage
Lymphatic Drainage Massage (LDM)
30 minutes - $45, 45 minutes - $65, 60 minutes - $80, 90 minutes - $125 (LDM not available)
Lymphatic Drainage Packages available. Please inquire.
Thai Fusion Massage
Thai massage is done with you fully dressed on a mat and has been described as being like "someone doing yoga on your body". These controlled stretches never take you past where your body can go. Combine the stretch of Thai mat massage with the relaxation of a back massage on the table for the perfect blend of therapies. 90 minutes - $140
Ear Candling $80
Cold Stone Migraine Massage: $80
Reiki
30 minutes - $45, 60 minutes - $80
Chakra Balancing with Essential Oils
30 minutes - $50
Cupping
30 minutes - $45
Also available as an add-on to your massage, must be booked in advance – 15 min $20, 30 min $45
Sea Salt or Sugar Foot Scrub add-on $10
Melanie accepts and Participates with:
Master Card, Visa, Discover, Cash and Checks
IHA flex fit Cards
IHA discount program
BC/BS Wellness Cards
No-fault Insurance
Erie County "Thank a Vet" Program
HSA benefit cards
Phil Wackerfuss, LMT (Independent Practitioner)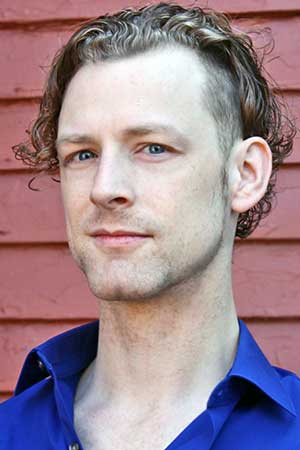 Phil is from Chicago, IL, and was trained at the Chicago School of Massage Therapy, and continued study at Trocaire College, and is licensed in IL and NY. His massage practice has grown hand-in-hand with a career in professional dance, working with several modern, jazz, and contemporary dance companies in both Buffalo and Chicago. CSMT's philosophy of "Movement is Health" inspired Phil to integrate lessons from dancing into his modalities, including Sports preparation/recovery, Clinical Deep Tissue, Trigger Point Therapy, Myofascial Release, Body Mobilization, Swedish Relaxation, and Shiatsu. Through first-hand experience with physical training, recovery from Musculo-skeletal injuries, and anxiety from high level performance, Phil knows the importance of keeping your body functioning at its best. He works with a combination of sensitivity and strength to identify disfunction and eliminate pain.
He believes in the body's intuition to tell us what it needs to heal itself, and with proper training and care it will support us to achieve whatever level of fitness we desire. Therapeutic results don't have to conflict with an enjoyable experience, and Phil's massage aims to accomplish both simultaneously. Each massage is a partnership, granting tailor-made sessions to achieve whatever goals are set out. Whether that be eliminating a specific pain, replacing stress with comfort, or preparing for an athletic event, Phil applies the same thoroughness and attention to detail.
Relaxation Massage
Deep Tissue Massage
Sports Massage
Medical Massage
Cranio-Sacral Therapy
Client Customized Massage
30 minutes- $45, 45 minutes - $70, 60 minutes - $85, 90 minutes - $125, 120 minutes - $160
Foot Shiatsu Massage
90 minutes - $125
Phil Accepts and Participates with:
Master Card, Visa, Discover, Cash and Checks
IHA flex fit Cards
IHA discount program
Univera
BC/BS Wellness Cards
BC/BS Employee Benefit Programs
No-fault Insurance
Erie County "Thank a Vet" Program
HSA benefit cards