Our Providers
What is an 'Independent Practitioner?'
An Independent Practitioner pays a monthly rent for use of space and certain amenities, utilities, and services, which allows us to have a quality office space. Each practitioner sets their own hours of business, canvases their own clients, sets their own prices, and offers their own specials. Simply put, they each own their own business. Learn More
Christine Bailor, RN, BCTMB, LMT, CSI, SMT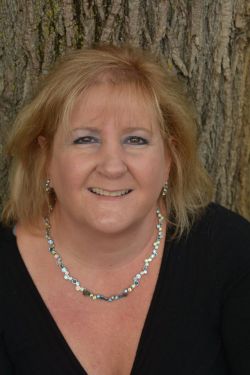 Christine Bailor, is the owner of The Body Essential Holistic Wellness Center, located in Williamsville, New York. She has been a full-time massage therapist since 2000, when she placed her full-time nursing career aside to pursue another area of healthcare. She is a Registered Professional Nurse and a Licensed Massage Therapist, in NYS and PA, as well as being Board Certified. She graduated from Sisters' Hospital School of Nursing in 1985 and the New York Institute of Massage in 1999. Christine continued her education at St. Joseph's College in Windham, Maine in Health Care Administration and the CORE Institute in Tallahassee, Florida. Christine has been trained in a wide spectrum of massage practices and has chosen to specialize in Medical, Sports, Rehabilitation and Oncology Massage, pursuing certifications in these areas.
As one of only two CORE Certified Structural Integrative Therapists in the Western New York area, Christine provides clients with an individual treatment regime, combining her specialized skills to obtain maximum benefit from the work. Christine is a past member of the faculty at the New York Institute of Massage and has also served as a Teaching Assistant in several settings. She is a Continuing Educator and the owner of BE Continuing Education, which offers a variety of CE programs for massage therapists. She is an active member of American Massage Therapy Association, Society for Oncology Massage and American Holistic Nurses Association. Christine is currently a member of the National Board of Directors for the American Massage Therapy Association, previously a BOD member of AMTA NY and past BOD member of the National Association of Nurse Massage Therapists.
Personal responsibility is highly valued by Christine and this is evident in her work, as she encourages her clients to explore what their bodies are saying to them and to discover the why behind it. We are responsible for our dis-ease as well as our healing. Her clientele covers a wide demographic, and everyone is welcomed equally across the spectrum. Christine has gathered a highly qualified group of practitioners to provide services out of The Body Essential, where they strive to remain at the forefront of the holistic healthcare world to always bring their clients the best in health and wellness services in the Western New York region.
Christine's Services and Rates:
Signature Relaxation Massage , Client Customized Massage Oncology Massage, Lymph Drainage, Deep Tissue Massage, Sports Massage, Medical Massage, Myofascial Therapy,
30 minutes - $50, 45 minutes - $70, 60 minutes - $90, 90 minutes - $125
CranioSacral Therapy/SomatoEmotional Release:
45 minutes - $70, 60 minutes - $90
AromaTouch Session:
45 minutes - $85
Chakra Balancing with Essential Oils:
60 minutes - $95
Structural Integration:
10 session series - $2500
Christine accepts and participates with:
Master Card, Visa, Discover, Cash and Checks IHA Healthy Benefits Cards BC/BS Wellness Cards HSA Benefit Cards
Lisa Leone, Licensed Esthetician (Independent Practitioner)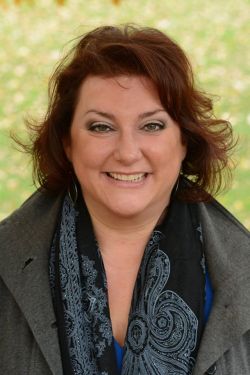 Graduating at the top of her class, Lisa is a 2010 graduate of the Salon Professional Academy in Esthetics. She specializes in facials, body treatments, waxing, and works with all natural organic scrubs and products. She is also a graduate of Edutech School of Massage in Clearwater, Florida. Drawing upon her combined skills, Lisa provides each client with a treatment customized to their individual needs.
Through years of experience in customer relations, Lisa has cultivated her own natural ability to connect with others.
Whether you are looking to educate yourself on how to achieve and maintain healthy skin or just desire to relax and rejuvenate, your time with her is your chance to escape the stress of everyday life. Lisa believes that good skin comes from within. Everyone needs to find a healthy balance that works from the inside to the outside. This doesn't have to be overwhelming or intimidating. It is actually a very relaxing and enjoyable experience. It is a moment of escaping reality and letting go, but also getting your skin treated and learning about how to continue this process at home.
Her goal is to let everyone know looking good and feeling great is very attainable and affordable. Everyone needs their system recharged. By coming to see her every few weeks and doing the steps at home, everyone can be beautiful. Come pamper yourself and your skin for a fresh and beautiful new you!

Lisa's Services and Rates:
Basic Facial: 60 minutes - $75
Mini Facial: 30 minutes - $40
Facial with Mask: 60 minutes - $85 – Anti-aging

Acne
Vitamin C
Mud/Clay
Cranberry
Hydrating

Organic Facial: 60 minutes - $95 – Vegan & Organic product line created locally by Buffalo Gal Organics (* we are the exclusive Williamsville distributor)
Skin Classic: Non-laser machine to treat skin imperfections

1 area(spot) - $25
2 – 10 areas - $75
Entire face - $125
Face & decalotage - $175

All Natural Salt & Sugar Scrubs: 60 minutes - $75
Therapeutic Mud Wrap: 60 minutes - $95
Airbrush Spray Tan: Full Body- $25
Waxing Services: Waxing

Eyebrow: $13
Upper Lip: $13
Chin: $13
Underarm: $20

Add-on Services: Hand and Foot Treatment: 30 minutes - $35

Chakra Balancing: 30 minutes - $40
Sinus Treatment: 15 minutes - $15
Scalp Massage: 15 minutes - $15
Lisa Accepts and Participates with:
Master Card, Visa, Discover, Cash and Checks
Erie County "Thank a Vet" Program
Melanie R. Olivieri, RN, LMT, Reiki Master (Independent Practitioner)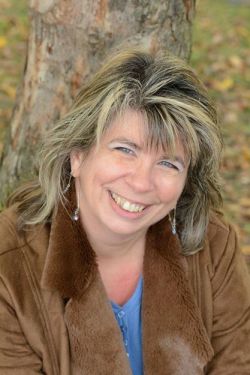 Melanie R Olivieri, RN, LMT, Reiki Master A native of WNY Melanie lived in England, travelled around Europe and came back to roost in WNY. She still loves to travel and has been exploring the US between her studies. As a Registered Nurse she found a love of holistic healing and is a 2013 graduate of the New York Institute of Massage. She is a Reiki Master, Hatha Yoga instructor and is certified in Thai Massage. She believes in combining modalities to meet her clients' needs. Currently specializing in Therapeutic/Medical, Oncology & Thai massage as well as Reiki. Melanie incorporates deep tissue, stretching, aromatherapy and energy work as her clients need or want it. She enjoys teaching, offering classes in yoga and pilates, chakras & art for the non-artist. She also loves to learn and is continuing her studies in Prenatal massage, Lymphatic Drainage, CranioSacral therapy and other modalities. Equally important to her is the ability of all massage therapists to have access to continuing education and for the public and health care community to be educated about the benefits of massage therapy. To that end she is the Unit Chair for the American Massage Therapy Association in WNY. Believing that disease is caused by the "dis-ease" between body, mind and spirit her goal is to help people to relax, release and refresh so that they can find and hold onto the Joy in their lives. Melanie can be reached by contacting Body Essential Holistic Wellness Center.
Melanie's Services and Pricing:
Signature Relaxation Massage
Client Customized Massage
Deep Tissue Massage
Oncology Massage
Medical Massage
Prenatal Massage
30 minutes - $40, 45 minutes - $60, 60 minutes - $75, 90 minutes - $115
Couple's Massage: 60 minutes - $175 90 minutes - $225
Thai Massage: 60 minutes - $80, 90 minutes - $125
Thai Fusion Massage: 90 minutes - $125
AromaTouch Session: 45 minutes - $80
Ear Candling: 60 minutes - $75
Cold Stone Treatment for Headaches/Migraines: 60 minutes - $75
Reiki: 30 minutes - $40, 60 minutes - $75
Melanie accepts and Participates with:
Master Card, Visa, Discover, Cash and Checks
IHA flex fit Cards
IHA discount program
BC/BS Wellness Cards
No-fault Insurance
Erie County "Thank a Vet" Program
HSA benefit cards
Phil Wackerfuss, LMT (Independent Practitioner)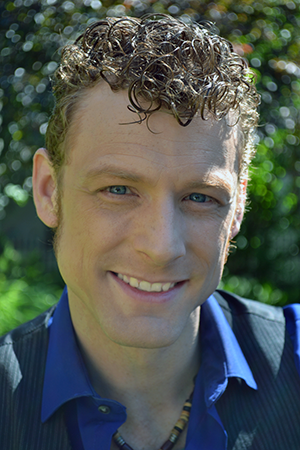 Phil grew up in the suburbs of Chicago, IL, and was trained at the Chicago School of Massage Therapy in 2007. His massage practice grew hand-in-hand with a career in professional dance, working with several modern, jazz, and contemporary dance companies in the city. CSMT's philosophy of "Movement is Health" inspired Phil to integrate lessons from dancing into all his modalities, including Sports preparation/recovery, Clinical Deep Tissue, Trigger Point Therapy, Myofascial Release, Body Mobilization, Swedish Relaxation, and Shiatsu. Through first-hand experience with high level physical training, recovery from various injuries and the stresses of performance, Phil knows the importance of keeping your body functioning at its best. He works with a combination of compassion and strength to eliminate pain, weakness, and stress that accumulate from daily life, allowing a more full expression the most perfect tool, your body.
In 2010, Phil moved to Buffalo to dance for LehrerDance, an internationally recognized dance company, and spent several years touring across the country and Europe, going as far as Vladivostok, Russia as part of an international cultural exchange effort. The style of LehrerDance is described as "Organic Athleticism" and encourages working with the body's natural capabilities to expansive, dynamic movement. It uses momentum and circularity, not force, to minimize effort and strain. All of Phil's practice incorporates this same dedication to efficiency and ease.
Seeking to expand his massage practice to include New York State, Phil studied at Trocaire College and once again merged his love of athleticism and healing. He believes in the body's intuition to tell us what it needs to heal itself, and with proper training and care it will support us to achieve whatever level of fitness we desire. Therapeutic results don't have to conflict with an enjoyable experience, and Phil's massage aims to accomplish both simultaneously. Each massage is a partnership, granting tailor-made sessions to achieve whatever goals are set out. Whether that be eliminating a specific pain, replacing stress with comfort, or preparing for an athletic event, Phil applies the same thoroughness and attention to detail. When your body thrives, so do you.
Phil's Services and Pricing:
Signature Relaxation Massage
Client Customized Massage
Deep Tissue Massage
Sports Massage
Medical Massage
30 minutes- $40, 45 minutes - $60, 60 minutes - $75, 90 minutes - $115
Couple's Massage: 60 minutes - $175, 90 minutes- $255
Shiatsu Massage: 90 minutes - $125
Phil Accepts and Participates with:
Master Card, Visa, Discover, Cash and Checks
IHA flex fit Cards
IHA discount program
Univera
BC/BS Wellness Cards
BC/BS Employee Benefit Programs
No-fault Insurance
Erie County "Thank a Vet" Program
HSA benefit cards